Impact investing helps long-term unemployed find work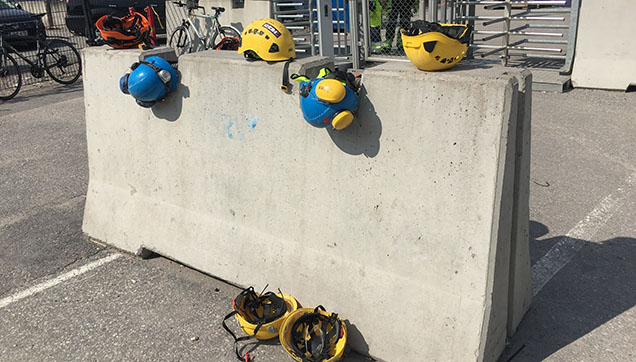 A new project starting soon will offer services to help long-term unemployed jobseekers find work across the geographic area of several Employment and Economic Development Offices in Finland. The performance-based financing model will encourage service providers to offer jobseekers individual services and help forge employment relationships that are as permanent as possible.
The Ministry of Economic Affairs and Employment and Epiqus Oy, a member of the S-Pankki banking group, have signed an contract on delivering a performance-based employment project, Employment SIB, to be launched this spring.
The five-year project seeks to offer and develop services across Finland to improve the prospects of jobseekers who have been out of work for a long time. At the same time, it will test the role of economic incentives for an employment service delivered in a public-private partnership.
"We want services that are better tailored to those who have been unemployed for more than a year, since they are the ones most in need of services," said Chief Specialist Timo Lindholm from the Ministry of Economic Affairs and Employment.
"Employment SIB is a pilot study. We are keeping an open mind to see if this model would work better than our current methods to help long-term unemployed persons get back to the job market," said Timo Lindholm.
Investors bear the financial risk
The Ministry of Economic Affairs and Employment wants 3,000 jobseekers to access the project's services within five years. The first step is to use random sampling by Employment and Economic Development Office to select customers for an orientation phase. This group will be offered voluntary access to the project's services.
To assess Employment SIB's impact, the actual pay received by project participants will be compared to the projected pay of a group of jobseekers with similar determinants. Investors will only receive pay for success from the Ministry of Economic Affairs and Employment if the amount which the jobseeker participants receive in wages and salaries is higher than the projected amount received by their peer group. The Finnish Tax Administration will provide the annual pay data.
"The great thing about the SIB model is how the government achieves effectiveness instead of deliverables. Government money will only be paid for verified outcomes," said Minister of Employment Jari Lindström.
The direct benefit which the project outcomes deliver to public finances is twofold: savings in employment benefits and increased tax revenue from wages and salaries.
What is SIB?
Social Impact Bond (SIB) is a form of impact investing in which the public sector, investors, civil society organisations and businesses agree on a social challenge and join forces to address it. The project is given specific targets and indicators. Funding will come from investors who also bear the financial risks of the project. The public sector will only pay for the achieved outcomes.
"Long-term unemployed jobseekers have a multitude of skills that can improve their job prospects. When they are offered more tailored services, everyone wins – jobseekers, public finances and the businesses looking for skilled workers across Finland," said Minister of Employment Jari Lindström.
"We want to play our part in ensuring that more skilled people in Finland will get back to work. I think that for many investors it is an honour to participate in this kind of project," said Head of Impact Investing Jani Kempas from S-Pankki.
The project contractor is the Ministry of Economic Affairs and Employment, while S-Pankki is responsible for the project portfolio. Later this year, S-Pankki will begin to raise investment for the Employment SIB private equity fund.
Sitra, the Finnish Innovation Fund, brought the SIB model to Finland and has advised the project parties. Sitra plays an important part in, amongst other things, modelling the societal impact of the project.
Inquiries:
Timo Lindholm, Chief Specialist, Ministry of Economic Affairs and Employment, tel. +358 295 047 215, [email protected]
Jami Arvola, Special Adviser to the Minister of Employment, Ministry of Economic Affairs and Employment, tel. +358 50 447 1255, [email protected]
Jani Kempas, Head of Social Impact Investment, FIM, tel. +358 50 074 8597, [email protected]